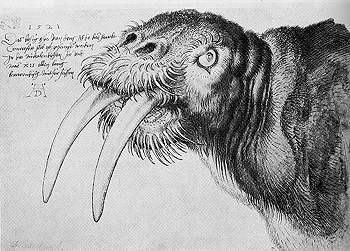 In 1520, the German artist Alrecht Dürer travelled to Zeeland in the Netherlands, supposedly to see a stranded whale. The beast had decayed before he arrived, but instead he was shown a walrus. Dürer made a watercolour sketch of the animal in his "Tagebuch der Reise in die Niederlande" ("Diary of of a journey in the Netherlands").



We do not know exactly what he saw. The watercolour just shows the upper parts of the walrus's body. It may have been a salted or stuffed specimen, imported from the Arctic region. On the other hand, the text next to the painting suggests a Dutch origin. It reads:
Das dosig thyr von dem Ich do das haubt contrefett hab, ist gefange worden in die niderländischen See und mas XII ellen lang brabendisch mit für füssen.
Loosely translated:
The animal of which I have drawn the head here, was caught in the Dutch Sea and measured XII ells and four feet.
VAN DEINSE, the last authority to give an opinion on the subject, trusted Dürer. I will do so, too, and consider this a valid Dutch walrus sighting.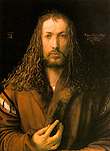 Albrecht Dürer
(1471-1528) is generally regarded as the greatest German Renaissance artist. His vast body of work includes altarpieces and religious works, numerous portraits and self-portraits, and copper engravings.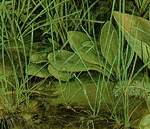 The Large Turf (detail)
(1503) Watercolour and gouache on paper, 41 x 32 cm; Graphische Sammlung Albertina, Vienna