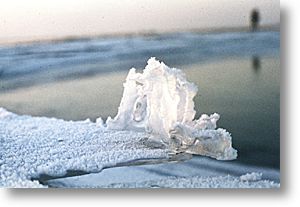 He, who is used to the summer landscape of the Bijland, can't believe his eyes now. The familiar world shows a new, unexpected dimension. The frozen water stands erect like a monument.
Similarly, sometimes out of the familiar something entirely new emerges. It might be an encounter with someone, an event, or even a star, like the one that appeared to the Wise Men of the East.
In this sense, I wish that in the New Christmas and New Year you will find unexpected sources of inspiration.